Our Team Member Spotlight lets you learn more about the people behind the company and those employees that are on the other side of your pc or phone, working with you and your technology to help you reach your business objectives.
Meet: Michael Johnson, Systems Administrator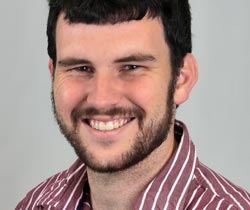 1. What is your role? – Systems Administrator
2. How long have you been at WingSwept? 5 years
3. When did you get your first computer? I don't remember but I got a passion for technology when I was in college. My computer was broken and I didn't have any money to fix it, so I learned how to fix it myself. This mixed with my information systems background in college, I was able to really learn to love technology.
4. What is your favorite technology? I really love it all… Computers obviously, Smartphones, TV, Speakers, Smart homes I find really interesting.

5. What are your favorite activities on your days off? I like to spend time with my family at the park.
6. What is your favorite thing to do? Relax
7. Mac or PC? PC
8. Before WingSwept, what was the most unusual/ interesting job you've had? I've only had one other job and that was as a DayCare / Summer Camp teacher.

9. If given the chance, who would you like to be for a day? Me!
10. What has been your favorite IT project? Typically things that I'm not immediately familiar. I love going into problems I haven't seen. It's much more exciting.
11. What do you enjoy most about working at WingSwept? My favorite part about WingSwept is the people I work with. For me WingSwept has always been about how great the people here are.
If you want to learn more about the WingSwept team, visit our meet the team page.