Aligned Goals and Ownership Thinking: Shifting Your Employees' Mindsets
***We apologize, but we have had to cancel the October 2 event due to an unforeseen scheduling conflict. We encourage you to participate in the November 15 Pay-for-Performance event as an alternative.***
When:
Tuesday, October 2, 2018
8:30 AM – Breakfast and Networking
9:00 AM – Welcome and Presentation
10:00 AM – Tour of WingSwept offices (optional)
Where:
WingSwept
800 Benson Road
Garner, NC 27529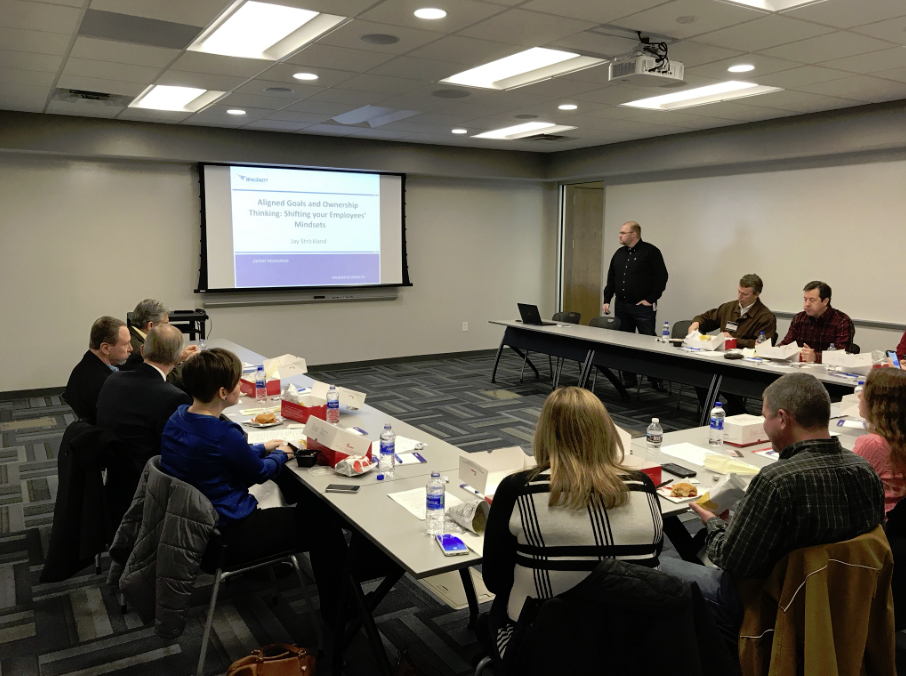 Are you the only one at your organization who cares about your financial results?
Or perhaps it's your executive team that focuses on profitability while the rest of your employees don't seem to be rowing in the same direction?
Would you like to:
● Ensure your employees are focused on the right goals?
● Increase employee accountability?
● Link employee compensation to profitability?
● Scale payroll with your business results?
Would you like to go from being one of the only people at your company focused on financial results to having everyone focused on financial results?
Join our Founder and CEO Jay Strickland for a special presentation for executives on the WingSwept Pay-for-Performance plan that helped transform our business results eight years ago. Since then we've been on the Inc. 5000 list eight years in a row and been recognized as one of the best places to work in the Triangle in each of the last five years.
*Please note – Jay has helped dozens of businesses implement this system since 2010. This presentation will include no sales pitch for WingSwept, he won't bore you with details about what we do and we aren't looking to sell you anything related to our performance pay system. We'll freely give you all of the materials you need to run the system if you decide it is right for your business.