Type the word "drama" into Google, and it will tell you that the definition is "an exciting, emotional or unexpected series of events or set of circumstances."
Most business owners don't like drama.
Businesses thrive because owners anticipate opportunities and prepare to take advantage of them.  Businesses survive because owners anticipate challenges and prepare for them.  While the occasional big sales opportunity might provide some positive drama, most owners would happily take a hard pass on anything described as an "emotional, unexpected series of events".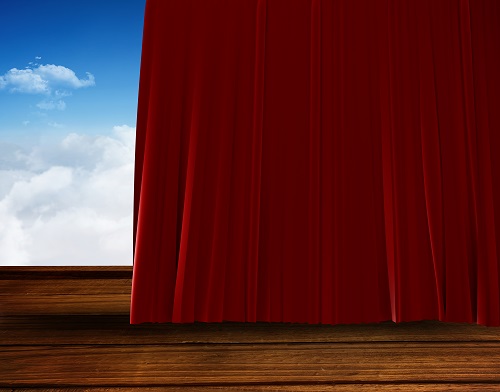 Here's how to take that hard pass and avoid a bunch of drama in 2020.
Do More of What You Do Best
Think back to the three worst experiences you had while providing for a customer this year. How many of those jobs did you know had a pretty good chance of going badly before you started?
Sometimes you want to do everything you can for your clients. Sometimes the extra revenue seems nice. Whatever the reason, saying yes to a customer request when it's not the type of work you can do well is normally a bad idea.
Of course, saying 'no' isn't always a great option either. Nobody wants to seem unwilling to help a potential customer. That's why it's important to build a good referral base of high-quality companies that do work similar to – but not exactly – like yours. Maybe their clients are smaller, or bigger. Maybe they serve clients just outside of your ideal geography or do higher volume work.
When a potential customer calls and they're a better fit for one of those companies, make the referral. You'll appreciate not having the headache that comes with a mismatched customer. You might also find that those other companies start to send business your way that wasn't quite right for them – and that it's perfect for you.
Expel Toxic Employees
This year, WingSwept was ranked the #1 mid-size company to work for in the Triangle.  The most important part of building a great culture is to employ people who come to work every day thinking about how to build a great culture.  Our employees celebrate success together. They step up and help each other out in challenging times.  They appreciate working for a company full of great people, and it shows in the service they provide to our clients.
Toxic employees (even the really successful ones) do exactly the opposite.  They trivialize the contributions of other employees and disparage customers when they get off the phone with them.  They make everyone around them look forward to the end of the workday.  They chase away your best employees, customers, and your profits – and they make themselves look great while they do it.
If you're keeping a toxic employee around, it's probably because they bring something exceptional to the table.  That probably means it's going to take some work to put yourself in a position where you can thrive without them.  But you and your employees will be happier and more productive when your culture has an opportunity to become a more positive one.  You might also be surprised at what your employees are willing and able to do to patch any short-term holes created by a former toxic employee's absence.
Prepare for A Killer Budget – in 2021
Financial drama is among the worst kinds of drama. By the time you realize it's a dramatic situation, you feel powerless because your financial situation limits your options. That can lead to painful decisions for owners and employees alike that can take years to recover from.
Nobody can predict exactly what will happen to the economy – that's a given. But you can avoid many financial challenges by having a great handle on your month-to-month revenue and expenses.
Ideally, you'll be moving into 2020 with a monthly budget that projects revenue based on historical monthly data. Expenditures can be based on that revenue forecast, and money from the strong months can be saved to head off financial deficits during the weaker ones.
Unfortunately, that kind of budget takes months to prepare for most mid-size businesses. If you don't have that budget by now, you probably aren't going to get it by the beginning of 2020.
What you can do is make sure that you're keeping excellent records on the money being made and spent by your business in 2020. This will make the lift required to build a killer budget in 2021 that much lighter. Make sure this data is being kept in a centralized location and is organized neatly. A forecast without data, after all, is just a guess.
To learn how WingSwept's Managed IT Service offering can help your business run more efficiently and profitably, call us at 919-460-7011 or email us at Team_WingSwept@WingSwept.com.