"Big Data" has been one of the big buzz-phrases in corporate strategies for a few years.  The focus on big data started out as a straightforward question: "How do we make better use of all the data coming into our business by identifying the data that actually matters and using it to make decisions?"  It quickly went off the rails, getting bogged down in data mining, artificial intelligence and Hadoop.  Many companies without dozens of application developers and statisticians around were left unsure as to what this data analytics craze was all about, but they kept hearing they needed it.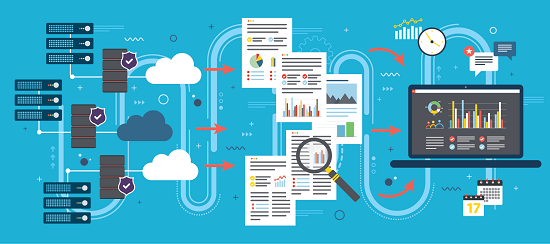 Contrary to what the trendy crowd would have you believe, making better use of the data coming into your office doesn't require a PhD in statistics.  Thanks to the massive increase in technology in nearly every industry, even small and mid-size businesses have more data coming into their company than ever before.  This means that, unless you've recently taken a big-picture look at how all of that data is being used, there's probably a great opportunity for your company to use that data to make better decisions.  Here's how.
Find out what is difficult. When you're evaluating how to make better use of the data you have, it's important to start with business outcomes instead of a laundry list of data points; there's plenty of data coming into your company that's of little value to analyze. Ask your division leaders what decisions are the hardest ones for them to make.  Also ask them what information would make those decisions have better outcomes with less time and money spent.
Find out what is available. Work with your division leaders and your technology team to determine what software is being used in your company and what data that software is collecting (or is able to collect). Once you have this list, work with your software vendors and your technology team to determine how the data being collected can help your internal teams make better decisions.  This may require providing access across divisions or connecting two pieces of software so they can talk to each other.
Find out what has improved. Once the data has been made available, ensure that the new information is helping your internal teams in the way they expected.  Try to gain quantifiable insight – how much more efficient is the decision-making process?  How have better decisions impacted the bottom line?
If the new information isn't helping your division leaders in the way they expected, it might be time to revisit the original question and find out what additional data is necessary, and how that data can be provided to them.  Sometimes it takes more than a single configuration attempt to collect the best data – but if that data collection and delivery can be automated, it's generally worth the effort to set it up correctly.
To learn how WingSwept can help your company make better use of technology, call us at 919.779.0954 or email us at Team_WingSwept@WingSwept.com.