There hasn't been much that's been predictable since February.  The stock market is at an all-time high, employment is at an all-time low and nobody knows what's coming next.
Writers at a few brave publications, including Politico, Forbes, and Discover Magazine, have tried to offer big, sweeping predictions about all the biggest ways the world will change. 
Pandemics do lead to big change; before the flu pandemic of 1918, most offices had a shared drinking cup and covering your mouth before coughing wasn't a common behavior. The 2020s may not be a good decade for eating at buffets or getting physicals at an Urgent Care clinic.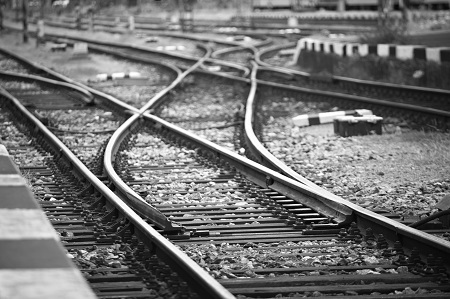 But what changes will have the biggest impact on general business behavior?  There are so many uncertainties facing businesses in the coming years, but some problems are more likely to occur than others. Businesses that find a way to solve these problems for themselves will earn a competitive advantage during the 2020s.  Businesses that find a way to solve them for others will do far better than that.
Nobody's Going to Be Buying Face-to-Face Selling
If your business relies on in-person meetings or consultations to sell products or services, this is going to be extremely difficult in the coming months.  While it's always been difficult to earn the time of executives, even consumers are going to be reluctant to meet someone face-to-face to learn more about the value they offer.  Businesses that find ways to provide value while introducing their companies to prospects may fare somewhat better.  Companies that demonstrate the value they provide without relying on in-person meetings or trade show floors will be in the best position in 2020.

Relationships Will Be More Important Than Ever

Inboxes are full of advertisements for contactless services – contactless pizza, contactless curbside electronics pick-up, contactless homebuying!
Meeting your customers face-to-face creates a stronger bond than a telephone or email conversation. If you can't do that, it means you'll have to work that much harder to build a strong relationship with your customers. You'll have to know their needs even better; you'll have to meet those needs even better.
Relationships are as important as ever, because if you can't take advantage of what you know about your customers to solve their problems better, then your product or service risks becoming a commodity. And no matter how big you are, there's always someone who could probably find a way to do it faster and cheaper, unless your name is Amazon.
The Laws of Motion Apply to Money Again
When the economy was booming, successful businesses relied on the velocity of money.  How quickly could you hire enough people to sell your product?  When money is plentiful, work equals profit.
Now that we're facing a recession, Newton's Laws of Motion seem even more applicable than money velocity.
Businesses that aren't making much money won't gain access to more money. Vendors, customers, employees and financiers are all skittish, and may leave you in the lurch if they don't think you're in a stable financial position.  Absent more government intervention, the companies that don't need any capital will probably be the only ones who can get it in the coming months.

Big changes can accelerate your company's growth. More changes will happen in the business environment in 2020 than anyone can count. The wants and needs of people and businesses have changed tremendously.  Competitors will go bankrupt and great employees will need new jobs.  Entire markets may disappear and others may be created.  If you can quickly capitalize on these changes and meet new needs, your company can experience major growth during the tough times we will be facing.

Your competitors will be competing harder than ever. If your industry faces a challenging environment, consider all the quick and easy adjustments your company can make to weather the storm. You might need to make these changes – but you should assume your competitors will take those steps just as quickly as you do. They're having the same meetings you are, and they are also trying to anticipate if they'll need to adjust pricing, contract terms and target markets to survive the new economy.
After you're done with the easy stuff, think about the things that customers suddenly value right now that your competitors can't offer.  Competitors will quickly respond to your moves in this economy unless they can't.  Maybe it's a contract-free experience, locally provided service or a fully dual-sourced supply chain.  Those are the best opportunities for you to increase your market share and your profit margins. 
To learn how WingSwept uses the knowledge it gains from deep client relationships to solve their technology problems better than our competitors, call us at 919-460-7011 or email us at Team_WingSwept@WingSwept.com.