When it comes to Managed IT services, there's plenty of things that providers want you to focus on.  If they're a fairly average provider, they'll have you focus on their certifications and technology offerings.  All you have to do to earn these is to hire one experienced (and very well tested) engineer and sign a few vendor contracts.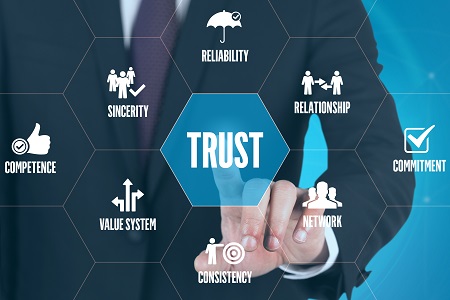 An above-average provider of Managed IT services might demonstrate their past success in meeting service-level agreements.  This means they're responding to tickets and closing tickets at the rate promised.  But this isn't all that helpful, either – there's always a way for an IT provider that's under pressure to close a ticket without really resolving the problem.
A top-tier Managed Service Provider (MSP) earns a status that none of these can provide: client trust.  Client trust is the most important factor for an MSP to earn because without it, they'll never be able towork as partners with their clients.  Their clients simply can't trust that they have their best interests at heart, whether the MSP hasn't demonstrated that level of integrity or the relationship simply hasn't been in place for long enough.
When your Managed Service provider recommends a project, do you ever question whether they padded the project with hardware or services you didn't need?  When they recommend a vendor, do you wonder if it's because it's the best option or because that vendor offered them the highest commission?  When your account manager calls, are they seeking to improve your experience or only to increase your monthly commitment?
If your provider of IT services hasn't earned your trust, you'll always be spending time second-guessing their suggestions, costing both you and them time and money.  You won't be able to make long-term decisions, because you'll always have to factor in the significant possibility that you'll want to call it quits with them.  Most importantly, if an IT vendor can't earn their clients' trust, it will show up in their average client tenure.  These providers can't invest significant time in learning their clients' networks and businesses, because they don't keep their clients long enough to make up that investment.
This is why, if you have to base your evaluation of your current MSP on only one factor, it should be: have they earned your trust?
To learn about how WingSwept earns client trust, call us at 919-779-0954 or email us at Team_WingSwept@WingSwept.com.