Every business needs general liability insurance.  It's affordable, and it protects you from losing your life's work due to a single rare event.  Professional services companies also need professional liability (E&O) insurance for the same reasons.
Neither of these insurance policies, however, typically covers cybersecurity threats.  Strong network security can reduce the threat of cyberfraud, but it cannot eliminate it.  Cyberfraud events can happen even with a fully secured network because of social engineering techniques – all it takes is for an employee to click on a link in a phishing email or respond to a text message from someone pretending to be the CEO.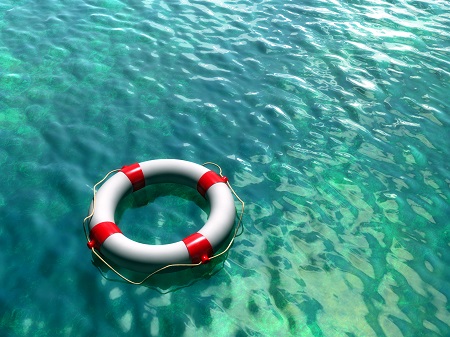 The likelihood of a data breach or cyberfraud event happening within any given company is increasing every year, and hackers are increasingly targeting small and midsize businesses in addition to larger ones. There are many ways companies lose time and money when they face cyberfraud, and not all of them are even covered by cyber insurance.  Here are some of them:
— The forensic auditing process to determine what data may have been accessed will have a cost
— If your company's data has been lost or encrypted, your business operations will be severely impacted until you're back online.  If your technical team has a solid disaster recovery process in place, this will take a day or two.  On the other hand, if the data wasn't properly backed up, this can be extremely difficult for a business to ever fully recover from.
— If any customer data has been accessed, you're required by law to report this to customers in North Carolina. This will take time and may cause reputational harm to your business.  There is also a chance that third parties will sue you for damages.
— There's a good chance that passwords will need to be changed throughout the network to ensure the hacker doesn't retain access to your network.
— In the case of ransomware, some businesses choose to make the payment while others don't.  If you choose to make the payment, this direct cost can easily be thousands of dollars.
Whether to purchase cyber insurance, and what type of coverage to purchase, is a decision each business owner must make.  Because the threats vary so much by industry, an insurance agent that understands your business is best equipped to make specific recommendations on policies or coverage limits.  If you haven't considered cyber insurance before for your company, however, we'd recommend learning more about how it can protect your business from cyberthreats.
For additional information, please see our Does Your Company Need Cyber Insurance eBook.
To learn more how WingSwept can help your organization make better use of technology, call us at 919-460-7011 or email us at Team_WingSwept@WingSwept.com.