For most office professionals, fast internet access is essential to getting work done.  If your device isn't always connected to a wall – whether that device is a laptop, tablet or phone – that means that speedy wireless is essential.  For devices managed by your company, this can be addressed easily by setting up an internal corporate wireless network.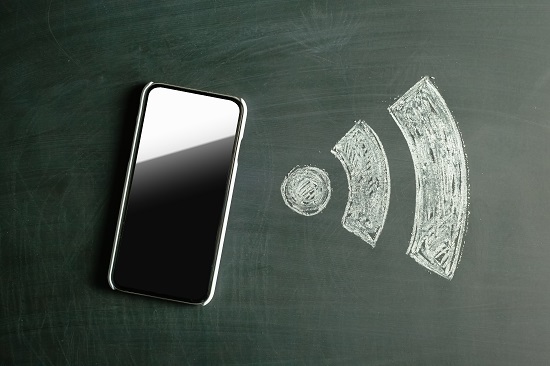 But how about for employees using personal phones at work, or clients visiting your office on business?  You don't want these devices to share a network with your internal computers for security reasons; you don't want to share your corporate information with guests, and you don't want your guests to share any viruses or malware with your company, either.
The solution to this is a separate guest wireless network.  This allows outside devices to share your internet connection while minimizing the network space shared by they share with company-owned devices.  In addition to the increased security, a guest network also provides the advantages of bandwidth control.
First, you can limit bandwidth on a guest network.  While it's great to provide visitors with internet access, you don't want them using so much of it that it interferes with your company's ability to get work done.  Bandwidth limits ensure that your employees have enough bandwidth to get their work done no matter what your guests are using.
If you do set up a guest wireless network, we recommend using the same content filtering that you use at your company – you don't want the liability of guests accessing illegal or inappropriate content on your network.  Also, make sure to set up a password for your guest network – this ensures you have some control and visibility into who is using your internet connection.
Could your company use help managing its technology?  Give us a call at 919-779-0954 or contact us online to learn about our Managed Services!