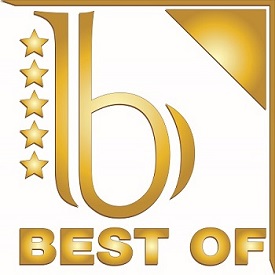 If you're in charge of managing finances for a small business, you know that technology can have a major impact on the bottom line.  If you spend money on technology that doesn't provide a return, it can eat into your profit margins for years.  If you spend too little money, you'll face slowdowns and outages that can cripple employee productivity – and face risks that can potentially bankrupt your company.
WingSwept helps businesses like yours balance the costs and benefits of technology every day.  Here are five articles we've written to help you do just that.
Three Questions to Answer Before You Spend a Penny on a Server Replacement
Here are three questions you should answer before you make any final decisions on a major server replacement. Your IT team should be providing answers and recommendations on these things well before your server warranties expire, giving you time to make decisions on hardware replacement.
The Perils of Long-Term MSP Contracts
How confident are you that your company will have similar technology needs two years from now as it does today? Most small and mid-size businesses have little certainty around what circumstances they will face in two years' time. Despite this, there are all sorts of commitments that have to be made over a years-long timeframe.
How Does Technology Really Drive Business Success?
Here are three ways that technology is revolutionizing business for small and mid-size businesses. When technology is deployed correctly by your company, these same three factors will lead you to beat your competitors time after time. How is your technology team stacking up on these three measures?
Planning is the Best Way to Deal with Business Technology Volatility
While stock market volatility usually comes from clear events, however, that's not always the case for technology volatility. Even the best proactive maintenance can't prevent all failures. Sometimes hard drives suddenly fail, sometimes power supplies just stop working, and there's often no warning when power is lost. In fact, you may never know why your hard drive decided to fall over dead right before that major presentation.
Hardware Refresh Cycles: They're Expanding
Good news: you probably don't need a three-year refresh cycle on company desktops and laptops anymore. There are plenty of reasons that hardware refresh cycles are expanding. Here are three questions CEOs and CFOs should ask to determine if you should extend your refresh cycle timelines.
To learn more about how WingSwept can help your organization leverage technology to improve business results, please call us at 919-779-0954 or email us atTeam_WingSwept@WingSwept.com.