With more than 700 million iPhones in use, it's easy to think that when a new version of iOS (the phone's operating system) is released all of the major problems will have already been ironed out.  Despite the best efforts of software designers, however, it's impossible to know how the software will work for everybody until after it has been released to the wider public.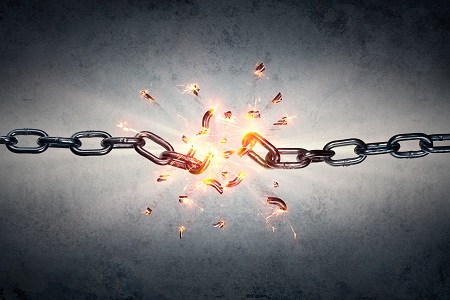 The iOS 11 release is a good reminder of this, unfortunately.  The software broke the connections between Microsoft e-mail products and the iPhone's default email client.  If you (or your business) rely on Office365 or Exchange Server 2016, or if you use Outlook.com, updating your phone rendered the default mail client mostly useless.  This software flaw has probably affected millions of users already, as iOS 11 was installed on 10 percent of all eligible devices in the first 24 hours it was available.  As of today, this issue still hasn't been resolved – both Microsoft and Apple have pages that track the progress of this issue for those affected.
Connections between two pieces of software are often broken with new releases when one of them is a niche product.  It's less common for two major pieces of software to lose their integration when one of them is upgraded – and when it does happen, it's more likely to be fixed quickly. There is an announced workaround, but it requires downloading and adapting to a new app, which is inconvenient at best.  For most people, a few days without email access on a business phone is a few days too many, so if you use the Microsoft products above and your iPhone asks if you'd like to update, the answer is probably no.
To learn about how WingSwept can help your company use technology to accomplish its objectives more efficiently, call us at 919.779.0954 or email us at Team_WingSwept@WingSwept.com and ask about our Managed Service offering.