Ransomware has emerged as one of the most pervasive and costly challenges in the world of cybercrime. With major companies like Nvidia, Toyota, and SpiceJet falling prey to ransomware attacks, the threat has escalated to new heights. Even entire countries, like Costa Rica, have faced crippling consequences due to these malicious attacks. As the landscape evolves, so do the tactics of cybercriminals, making it crucial for businesses to take immediate action to safeguard their data and reputation.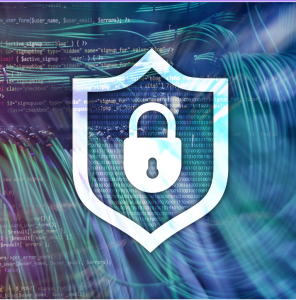 High-profile Incidents Highlight the Severity of Ransomware Attacks
Prominent organizations such as Nvidia, Toyota, and SpiceJet have experienced first-hand the devastating effects of cyberattacks. Data exfiltration, production disruptions, and service outages demonstrate the dire consequences these attacks can have on businesses and their customers. Even nations like Costa Rica have witnessed the crippling impact of ransomware on essential government services and healthcare systems.
Escalating Frequency and Ransom Payments
The "State of Ransomware 2022" report by Sophos paints a troubling picture of the ransomware landscape. The frequency of attacks has surged, with 66% of surveyed organizations falling victim to cyberattacks—an alarming rise from 37% in 2020. Equally concerning is the increase in ransom payments, with 11% of organizations paying $1 million or more to retrieve their data, marking a 4% jump from the previous year.
Bolstering Cybersecurity to Thwart Ransomware
Taking proactive steps is crucial to shield your business from the looming ransomware threat. Implementing layered security measures provides comprehensive defense across the network. Next Generation Antivirus technologies with host isolation and encryption detection, enterprise-grade firewalls with malicious traffic detection, and advanced SPAM protection are essential components of an effective defense strategy. Additionally, persistent threat monitoring and Security Information and Event Monitoring offer deeper insights into network traffic. Above all, a robust and tested backup routine is imperative to ensure data recovery in case of an attack.
Vigilance and Defense in Depth
As ransomware attacks become increasingly profitable for hackers, businesses must remain vigilant and proactive in their cybersecurity practices. Adopting a "defense in depth" approach equips organizations with the tools and knowledge to thwart potential attacks. An ounce of prevention is worth a pound of cure, and preparedness can save businesses from the significant financial losses and reputation damage that cybercriminals can inflict.
The threat of cyberattacks looms large, but businesses can fortify their defenses and mitigate its impact. By adopting a multi-layered security approach and staying vigilant, companies can thwart attacks and safeguard their valuable data and operations. Together, we can create a resilient cyber landscape, making attacks a challenge of the past. If you want to learn more about protecting your business from ransomware, reach out to us; we're here to help you fortify your cybersecurity.
To learn how WingSwept can help protect your company from emerging cyberthreats, call us at 919-460-7011 or email us at Team_WingSwept@WingSwept.com.