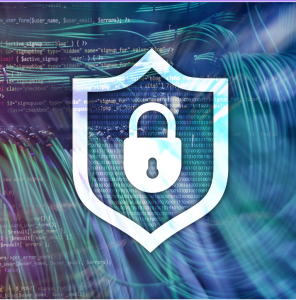 Ransomware continues to be one of the most impactful, disruptive, and expensive problems the world faces when it comes to Cyber Crime. This year alone, we have seen major companies like Nvidia, Toyota and SpiceJet become victims of ransomware, and we have also seen an entire country brought to its knees due to an attack. 
Nvidia, the world's largest semiconductor chip manufacturer, had 1TB of sensitive company data exfiltrated during an attack and that data was held hostage for a $1 million payment and a percentage of an undisclosed fee. Toyota suffered a 5% dip in monthly production when it was forced to stop operations in 14 of their plants due to a ransomware attack, and an attack on SpiceJet, an Indian airline, left hundreds of passengers stranded while the airline worked to recover.  
In addition to high-profile companies coming under attack, the Country of Costa Rica was also targeted by ransomware and the results were a shutdown in the Ministry of Finance which affected government services, disrupted import / export operations, and prompted the country to declare a national emergency in response. Then on May 31, another attack on Costa Rica's healthcare system took those systems offline leaving citizens without medical care.  
Sophos, a global leader in cyber security software and hardware, revealed in their "State of Ransomware 2022" report that ransomware attacks are becoming more frequent with 66% of surveyed organizations being hit w/ an attack, up from 37% in 2020.  Ransom payments are also trending higher w/ 11% of organizations saying that they paid $1 million or more, up 4% from 2020.   
Ransomware attacks will continue to evolve, become more sophisticated, and more damaging than what we have already seen over the last few years.  Businesses must take urgent action now to protect themselves and their data, or risk heavy financial losses and irreparable damage to their reputation. 
A good deterrent against ransom-based attacks involves enabling layers of security to provide your company with an in-depth defense system across the network.  This includes investing in Next Generation Antivirus technologies for your endpoints with host isolation features and encryption detection that will look for and stop ransomware related activity.  Enterprise grade firewalls on corporate networks with malicious traffic detection and Intrusion Prevention are necessary. Advanced SPAM protection configured to detect and stop malware-laden emails before they get to the users' endbox is critical. Persistent threat monitoring and Security Information and Event Monitoring give you even more insight into traffic traversing the network and finally, a solid and verified backup routine that is tested on a mandatory cadence is a requirement.  
Ransomware is a very lucrative business for hackers, and they will continue to evolve their techniques as they look for the next score. Businesses must be vigilant about their cyber security practices, and they must understand that statistically, ransomware will negatively affect them at some point in time.  As the saying goes, an ounce of prevention is worth a pound of cure, and defense in depth is the prevention.  
If you would like to learn more about protecting your business from ransomware, please contact us.