Investing in technology is about more than keeping your network up and running.  When properly used, technology can help you achieve your primary business objectives – recruiting customers, recruiting employees, and designing a better product or service.  In the coming weeks, we'll be outlining ways your company can use technology to achieve better business results; this week, we're focusing on Using Technology to Gain More Customers.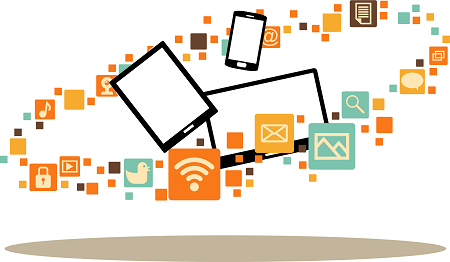 Most small and mid-sized businesses don't earn new customers because they have the most advanced technology on the planet.  Nobody's better at retail tech than Amazon.  Nobody's better at payroll tech than ADP.  Despite that, there are plenty of retailers and accounting/payroll providers that are thriving.
That doesn't mean that great use of technology isn't essential for small and mid-size companies to reach their full growth potential.  When your customers are searching for the solution you're selling, they're most likely doing it online.  When they contact you, they're more likely to select your company if you can respond quickly and provide them with answers quickly.  When they're engaged in the sales process, they expect information provided to your company about their preferences and expectations to be remembered – even if they're talking to different representatives in the process.  To truly excel in any of these three categories you'll likely need technology to help make the process flow more easily.
How do your customers think about their problems?
Companies that market to WingSwept call the IT services we provide to our clients Managed Services.  But while we're constantly told that we're Managed Service Providers, many of our customers don't know what that is – and they're not searching for that term.  We know this, so we try to make sure that executives searching for 'managed IT services' or 'business IT support' will discover WingSwept and what we can do to help them gain better business results.
We know this because of technology.  Keyword analysis tools such as Moz's Keyword Explorer and Google's Keyword Planner can be used by your marketing team to position your products and make sure you're searching well online – but it can be used for so much more than that.  Keyword analysis can help you understand how your customers view you and how they view your industry.   It can help you understand how many companies that find you online were actually looking for a service you provide.  It can also help you understand what prospects wished you offered, but didn't find on your website.
When used well, these tools can help you determine which products will resonate with your customers and which ones won't.  One great way to gain more customers is to make sure that this information isn't kept tucked away in your marketing department, but is being used to inform future product or service development.
How accessible is your corporate knowledge base?
The odds are strong that your company has a lot of information about your top prospects.  Here are just a few types of information that are lying somewhere on your network.
• If your company is using a marketing platform, you might know when they last visited your website, or what emails they viewed.
• Your sales team has contacted your top prospects more than once, and salespeople likely took notes about each of those interactions. In fact, you may have notes from former sales team members, who aren't with the company anymore.
• If there were any email-based conversations, those emails are probably archived somewhere.
• If you've lost a proposal to a top prospect in the past, there's a copy of the previous proposal floating around somewhere on your network, perhaps with the prospect's comments upon rejection.

One of the most powerful ways for a small business to increase their customer acquisition rate is to make sure that the sales team can access this information quickly.  Small businesses gain customers because they're better at personal service – they're staffed by people who care more about their customers than large businesses.  A salesperson at a small or mid-size business is much more likely to be successful if they can demonstrate to a prospect that the company cared enough about them to document their conversations and learn from them.  Many buyers decide how well they're going to be treated as a customer based in part on how they're treated in the sales process.
The key to impressing your prospects is to have all of this information you've gathered about them in the past connected and available to the people who need it most.  If you're armed with all of this information, you'll be able to present them with a much more tailored solution, and you'll look like you wanted their business before they even called.
If you gave your top salesperson fifteen minutes to prepare for a phone call with one of your company's top prospects, how much information would they be able to gather?  How much would they have access to?  And how much information would they not even know that the company is in possession of?
If the answer isn't a great one, don't feel bad.  Connecting these systems and implementing a documentation storage process company-wide is a time-consuming and complex undertaking.  But once it's in place, it will lead to a higher close rate – and higher profitability.
To learn how WingSwept can help your business leverage technology in order to achieve better results, call us at 919.779.0954 or email us at Team_WingSwept@WingSwept.com.