WingSwept has assisted many companies who are transitioning to a larger office or adding a new location.  In many cases, our clients upgrade offices or add a location shortly after selecting us as their managed services provider (MSP).  This is because many of the same factors that lead a company to an office relocation can also lead a company to consider a managed services provider for the first time – current or expected company growth, a desire for greater reliability or stability, and an increase in product or service offerings.
Moving offices is stressful and time-consuming even before considering the technological aspects.  But the technology can take the stress to an entirely different level, especially in the days immediately preceding the move. If you haven't performed an office relocation before, you'll definitely want to employ the services of a technology company that has done enough of them to know all the potential points of failure.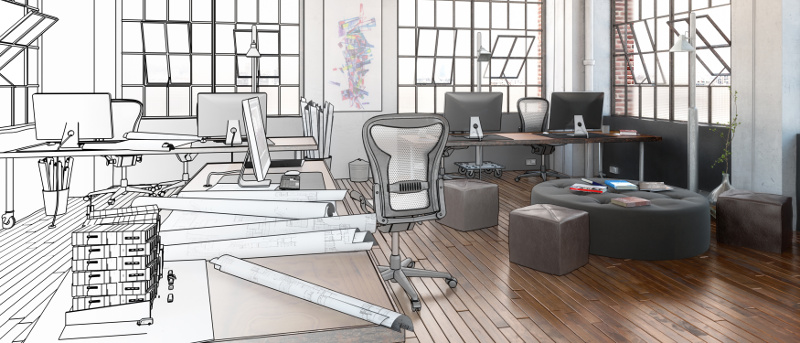 Here are a few questions that can bring major challenges to the surface before it's too late to address them.

Things to consider before signing a lease or purchasing a space:

Cabling
Is the existing cabling rated for high enough speeds to support your needs?
Will the cable length be short enough to support data transmission without the need for fiber?
Are there enough cables already in place to support all of your workstations?
Are there places you'll need a standard telephone jack, for a fax machine or alarm system?
If you are deploying a wireless network, how many access points will you need to cover the needed space?

Server Room
Is there enough room for your equipment?
Is the ventilation sufficient for your equipment?
Does the server room have enough circuits, and are they rated high enough?
Is the electrical rating of the outlets adequate for your battery backup system?
If there's a sprinkler system in the server room, will it be sitting directly above your equipment?
If so, you'll be one accident away from a rack full of doorstops!

Internet Access:
What ISPs are available and can they provide adequate service?
Things to consider after signing a lease but well before moving in:
Does your IT team have a current diagram of all wiring in the existing server room?
Do your backups work, in case of data failure during the move?
Will you need both locations to operate simultaneously while you switch offices?  This can be very complex and should be managed by IT staff experienced in facilitating office moves.
Do all providers have the information they need to perform their portions of the network setup?  This includes IT providers, cabling providers, ISPs and phone providers.
Things to consider on moving day:
Does your managed services provider or IT staff have a detailed plan in place to determine who will move what, and how it will be tested upon being set up in the new location?
This isn't a comprehensive list of tasks required for an office relocation – those need to be custom-built based on the needs of the individual company.

If you've been considering a managed services provider, and you're preparing to move offices, there's no better time to bring one on board!  Give us a call at 919.779.0954 and we'll be happy to discuss how we can take the stress out of your office move.