Sometimes you must make decisions quickly in the business world.  Some opportunities are short-lived, and some problems need to be addressed quickly.  Other problems just aren't worth the extra time you'd put into solving them perfectly.
Of course, there are also times where quick decisions can lead to big problems.  Unfortunately, these problems don't always come with a warning note attached; you just don't know the risks of some fast decisions until you're experiencing them.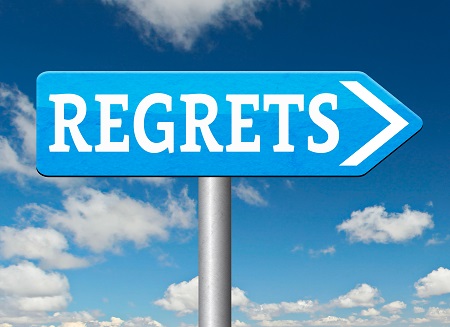 Often, these types of problems involve technology.  Helping our clients get through challenges like these is a major part of our job, because it allows us to demonstrate the value of the scalable, responsive IT team a Managed Service Provider can offer.  But we'd prefer to help clients avoid them entirely when possible – in part because sometimes we're unable to fully bridge the gap.
Here are four things we'd recommend planning well in advance.  These changes can lead to crippling service interruptions if the transition encounters major problems.
An Office Move – There's a lot more to an office move than putting your computer equipment in a moving truck and hauling it across town (in fact, many moving companies won't move computer equipment due to damage liability).  The building may need to be rewired to support your network.  Your server room will need enough power.  You'll have a new internet service provider, which will require network modifications.  Walls may block building wifi, and fax machines may not have access to a telephone port.  Your IT company will need at least a couple of months' notice to provide a seamless transition.  We've covered three technology factors you need to plan for early in a move in a previous blog.
Changing Your Internet Service – Some internet service providers are responsive, but many are notoriously slow to schedule service.  Sometimes it's enough to make you want to cancel on the spot.   Don't do that.
When you do decide to make a change, you'll need to let your new internet service provider know several weeks in advance, especially if you need a high-throughput connection. They'll need to work with your IT provider to ensure that your office network is configured to handle the change.  Working in an office without an internet connection is a bad situation in this day and age, but if you call your internet service provider at the new building only a few days before you need a connection, that's likely what's going to happen.
A Major Systems Change (such as a line of business application upgrade or a cloud migration) –  Cloud providers have over-advertised how easy a cloud migration is.  Moving certain applications to the cloud is a great option for many companies – but it doesn't come with an easy button.  In most cases, the cloud provider doesn't provide an adequate data backup solution, and the reality is that all of those marketers that push cloud services have no idea about your internet bandwidth or data security needs.  They also don't know how much you've already invested in server hardware that you'll effectively be buying twice if you move to the cloud.
A major application upgrade has different problems.  It may break integrations with other programs you use, or no longer support them.  It also might require an operating system upgrade to install, or it may require more RAM or CPU power, effectively slowing down user access.  There's nothing wrong with keeping software up-to-date and working to get the latest productivity features to your employees, but make sure your IT company is in the loop and that they've tested the upgrade to make sure you don't unexpectedly find yourself without access to critical software afterwards.
Transitioning to a New IT Services Provider – People are most likely to make a snap decision to leave their IT services provider after a particularly bad experience, such as a data recovery failure or poor responsiveness during downtime.  As tempting as it may be, it's generally not a good idea to rip the band-aid off an open wound, even if the band-aid isn't very good.
If the relationship turns sour, or you fire them immediately, it's going to make your transition more difficult.  They may be less willing to work with your new provider to make the handover less troublesome, especially if you've told them they won't be getting paid for it.  If the new IT services provider has to effectively re-document the entire network, it will slow down the transition and increase the cost.
The best way to let a non-performing Managed Service Provider go is to line up a replacement and work with them to build a transition plan.  Then you can tell the old company to work with the new one to handle the transition.  It will go much better when all three parties are on the same page.
To learn how WingSwept can help your company navigate tough technology decisions, call us at 919-779-0954 or email us at Team_WingSwept@WingSwept.com.