We are proud to announce that we recently received two very notable recognitions – Business North Carolina's 2019 Best Employers in North Carolina and Inc. magazine's Best Workplaces in the United States.
We didn't work toward building a dynamic, supportive culture to win awards.  We do it because that's the way we like to work.  We also do it because we believe it helps us provide better service to our clients.  As we wrote for Inc. Best Workplaces, "We offer a lot of fun events and competitive benefits, but we know those things can only take us so far as a workplace.  The people of WingSwept make it a great place to work because they genuinely care about one another and want to see each other succeed."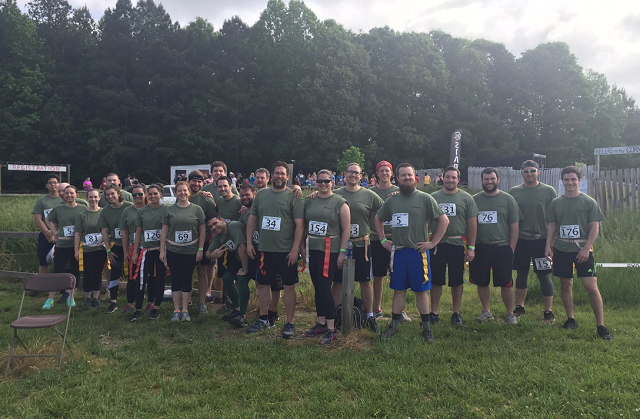 That genuine caring extends to the relationship we have with our clients as well.  It helps differentiate us from other managed IT service providers (MSPs) in the Triangle.  When you work with us, the experience is different than what you will experience with other MSPs or IT service providers.  We invest in people, because we know they will always be what makes us better as a company.
Our core values of Honest, Eager, Accountable, Respectful and Team Player are critically important to us.  We work hard to live them every single day.  This helps us recruit more great team members.
This is the first time that we've been recognized by Business North Carolina as one of the Best Employers in North Carolina.  At the time of this blog's publication, we do not know exactly where we rank, but we expect that to be made public in the next couple of weeks.  We are delighted to win this recognition because the evaluation process was rigorous and we know from participating in the event a couple of weeks ago, the competition was really strong.
This is the second year in a row that we've been recognized by Inc. as one of the Best Workplaces in the United States.  This award is a huge honor.  WingSwept is one of only 14 companies across North Carolina to be included.
It's important to note that we don't take this recognition for granted.  We spend a great deal of time thinking about how we can make WingSwept the very best place to work in the Raleigh area.  We know that there is no way that we could do that without the active participation in the culture by each of our employees.  We are very thankful to have the opportunity to work with such a great group of people every single day.