Our Team Member Spotlight lets you learn more about the people behind the company and those employees that are on the other side of your pc or phone, working with you and your technology to help you reach your business objectives.
Meet: Ben Van Goor, Systems Analyst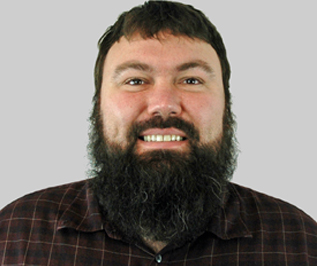 1. What is your role? Systems Analyst
2. When did you start working at WingSwept? March 2016
3. When did you get your first computer? I received my first computer in 1984 and it was an IBM 5155.
4. What is your favorite technology? It's so hard to pick. I really like computers and audio equipment, but pretty much any tech is interesting to me.
5. What are your favorite activities on your days off? Playing with my daughter, hiking, reading and weight lifting.
6. What is your favorite thing to do? I'm not good at picking favorites. Variety is the spice of life.
7. Mac or PC? PC because I like to build my own.
8. Before WingSwept, what was the most unusual/ interesting job you've had? United States Marine Corps
9. What is the craziest thing on your bucket list? Retire on a lake in the mountains.
10. If given the chance, who would you like to be for a day? Superman!
11. What has been your favorite IT project? Administering a giant LAN party.
12. What do you enjoy most about working at WingSwept? The company culture. The people. The mission to honor God in all we do!
If you want to learn more about the WingSwept team, visit our meet the team page.