Our Team Member Spotlight lets you learn more about the people behind the company and those employees that are on the other side of your pc or phone, working with you and your technology to help you reach your business objectives.
Meet: JC Cranford, Help Desk Manager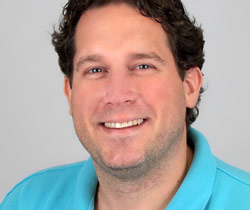 1. What is your role? Help Desk Manager
2. When did you start working at WingSwept? 5/11/2011
3. What was your first computer? Texas Instruments TI-99/4A | 1981
4. What are your favorite activities on your days off? I love to ride my mountain bike, but I rarely have time for it.
6. What has been your favorite IT project? I really enjoy the projects that involve complete workstation/server/network refreshes. It is always great to see how happy and productive it makes the clients' entire office to have new equipment.
7. Mac or PC? PC
8. Before WingSwept, what was the most unusual/ interesting job you've had? Bartending

9. If given the chance, who would you like to be for a day? Elon Musk
10. Describe yourself using 3 words Caring; Father; Blessed
11. What do you enjoy most about working at WingSwept? How valued the employees are, and the ways it is shown by the company.
If you want to learn more about the WingSwept team, visit our meet the team page.