An article at the Pulse of IT predicts five of the top trends facing small and mid-sized businesses in 2017.  One of these trends was the growth of cloud adoption; if you want to learn more about what your business should be doing about cloud migrations, contact us and ask for our recent webinar on the topic by Engineering Manager Jon Sparks.  This webinar cuts through the jargon and technical clutter to deliver actionable information for executives that have major decisions to make in the coming years.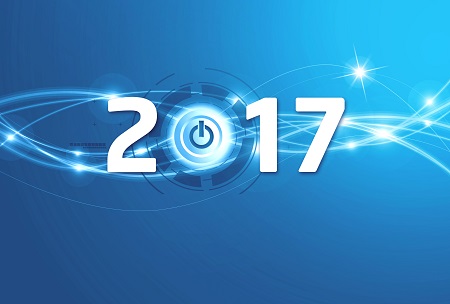 A second trend was the massive growth of the Internet of Things, and what it means for small businesses.  Over the last decade, portable internet connected devices have grown to include smartphones, tablets, and now ever-smaller objects including watches, GPS trackers and device monitors.  Can your organization benefit from these?  How will they affect your network?  How do you manage a bevy of devices that can fit in the palm of your hand?
It's these two topics, along with several other changes, that are leading to another major finding: IT roles are becoming more specialized.  It's becoming increasingly difficult for SMBs to have all of their technology needs addressed by one or two in-house technicians.  While the needed working hours required may not be rising at an alarming rate, the range of technical expertise required to keep a business running is increasing at a very rapid rate, and it's becoming impossible for one person to expand their knowledge base wide enough to meet all of these needs.
If your in-house team is facing this challenge, a Managed Services Provider might be a great solution for your company.  By supporting many different companies, MSPs can afford to have enough engineers on staff to satisfy this wide range of knowledge required to run a modern SMB.  And WingSwept's engineers are among the friendliest, most knowledgeable and longest-tenured in the Triangle.  We're happy to serve alongside your own in-house team or provide full-coverage IT support to your company.  To learn more, contact us at 919.779.0954 or email us about our Managed Services offerings!