The results are in and Business North Carolina has ranked WingSwept as the 10th best small to medium size employer in North Carolina.  Business North Carolina works with Best Companies Group, who polls the employees of the employers, to build their list of the Best Employers in North Carolina based on the results of those surveys.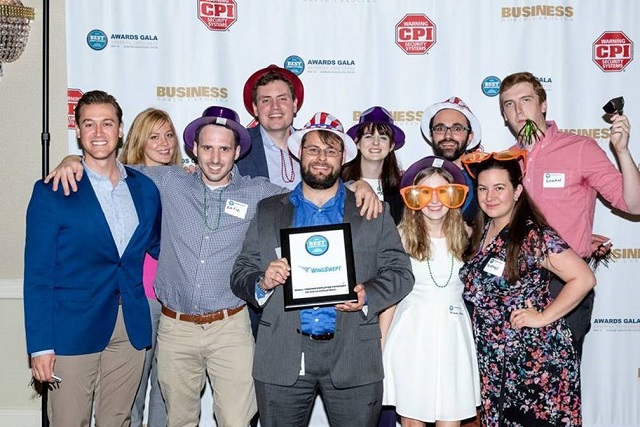 The fact that these rankings are based on employee surveys is what means the most to us as a company.  We put a lot of thought and care into our work environment and culture.  We encourage every employee to actively participate in the culture and to take ownership of the culture.  Each team member contributes to making WingSwept such a great place to work.
There are a lot of excellent place to work across North Carolina, in fact there are many all around us here in the Triangle.  To be recognized as one of the 10 best in the small to medium size employer category (15-249 employees) is a great honor.  And importantly, we don't plan to stop there.  We will continue to work toward making WingSwept the best.
We just wrote last month about being recognized as one of the best workplaces in the United States.  At that time, we knew we were included on the Business North Carolina list but we didn't know where are ranking would be.  We did know that the competition was strong though, because we attended the event that preceded the release of the rankings by a couple of weeks.
In addition to the awards, we were also recently profiled by Zippia – WingSwept: Building an Employee-Centered, Friends First Culture.  We really appreciate that Zippia sought us out for the profile.
If you'd like to become a member of the WingSwept team, please check out our careers page where we list open positions.  Just remember, we'll be counting on you to help us keep up and enhance the great culture we have here!