It's a good time to review the most popular blogs over the last year now that 2019 is coming to a close.  While this blog has provided perspective on technology challenges, WingSwept has spent much of 2019 focused on big-picture business topics.  The most popular topics were split down the middle, with two focused on tech and two focused on strategic management.  Here's a look at the top four blogs of 2019.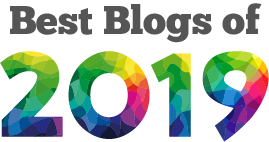 Who Provides IT Help to Businesses?
Most businesses reach a point pretty quickly when it takes much more than Best Buy's Geek Squad to fix computer problems.  But if you're trying to look for a reliable, longer-term solution for your technology challenges, what are your choices?  And what are the benefits and drawbacks to each of them?
Three Signs Your Company Won't Die with You
Business owners spend a major portion of their lives building their business.  Employees of the business and their families rely on their jobs to pay their bills.  Customers rely on the business to meet their needs.  What can you do ahead of time to ensure that everyone's needs are met if something happens to you?
Small-Town Technology Constraints
In the modern era, high-speed fiber connections and great technology support aren't hard to come by – if you live in urban areas.  But offices in less-populated areas face challenges that often aren't expected by IT experts.  Here are a few things to think about if you are opening an office outside of the city.
Should You Slow Down During an Economic Slowdown?
The slowdown that some predicted never arrived in 2019.  But this is the longest bull market in modern history, and it is going to end at some point.  What can you do to ensure your business's survival and success during a downturn?
To learn how WingSwept helps your business make better use of technology, call us at 919-460-7011 or email us at Team_WingSwept@WingSwept.com.