Technology Spring Clean – Event Details
Date: Saturday, April 22, 2017  (Rain Date: April 29, 2017)
Time: 10:00 AM – 4:00 PM
Location: WingSwept headquarters – 800 Benson Road, Garner, NC 27529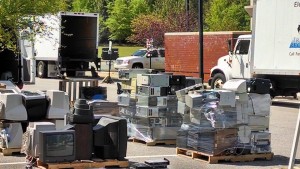 What is a technology spring clean? Empty out your closets, attics, and garages and bring us your old technology! We'll be collecting old computers, monitors, printers, televisions, gaming consoles, and other unwanted electronics from 10:00 AM to 4:00 PM that day. We've recycled more than 75,000 POUNDS of unwanted electronics in the last seven years and we hope to add another TWO TONS this year.
WingSwept's 9th Annual Technology Spring Clean on April 22nd is a public service event. We help local residents dispose of computers, computer accessories and televisions they are no longer using. There is no charge for drop-off or disposal of the items – WingSwept is happy to support the local community by providing this service in conjunction with our sponsors.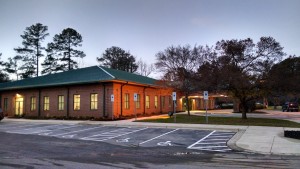 The event is being held at our headquarters in Garner – 800 Benson Road – from 10:00 AM to 4:00 PM. Volunteers from WingSwept will be on-hand to help unload equipment from vehicles, and Triangle Recycling and Waste Industries will be providing volunteers and disposal services.
Sponsors: Triangle Recycling, Waste Industries, International Minute Press, Garner Chamber of Commerce, McDonald's – F&D Huebner, LLC, Jersey Mike's Subs, Town of Garner and Rex Wellness Center
For more details and directions, please click here or call 1-919-779-0954.