It's been a year of uncertainty.  Nobody knows when schools will fully open.  Nobody knows when offices will open. Nobody knows when they'll go to an arena, if there will be another stimulus, or who will be president in six months.  It's natural in these situations for businesses to minimize expenses so they can stay afloat even if things go south.
And that's exactly what small and mid-size businesses are doing.  Alternative payment company Plastiq reported that SMB spending was down 23% in April. Networking equipment maker Cisco reported that small and mid-size businesses weren't spending as much as they expected last quarter. While some companies are being forced to purchase new hardware due to remote work needs, many are hoping they can put some hardware purchases off at least until there's more market certainty.
Depending on your situation, that might not be a bad idea.  Hardware replacement cycles have gotten longer in recent years, and some of the most reliable hardware can last five years without any problems. On the other hand, delaying hardware purchases can also cost you a small fortune if you take big risks.
Here are the two things that need to be true for hardware delays to be a strategy to save (rather than lose) money for your business.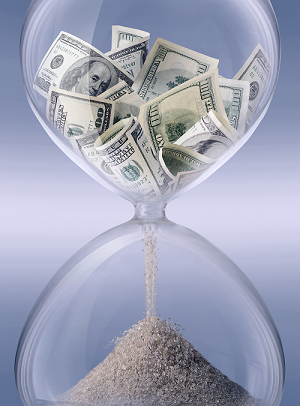 It isn't running unsupported software.
If you're trying to hold on to any computers running Windows 7 or Windows Server 2008, it's a bad idea. These products aren't getting software patches anymore, and with some types of cyberattacks up over 200% this year, it's not a good time to play Ransomware Roulette.
It also doesn't really make sense to migrate an old computer to Windows 10 in most cases.  If the PC came with Windows 7 or Windows 8, it was probably purchased at least five years ago. If your car has 300,000 miles on the odometer, you probably don't want to buy a new A/C unit for it.
It's under warranty, or you have a backup ready to go.
If you're thinking of holding on to a server for an extra year, you want to make sure its capabilities still support your business, and that a warranty has been purchased which covers the time period you plan to keep it deployed. That's not because the replacement parts are expensive – it's because you might not be able to get them at all. Most manufacturers stock enough older server parts to cover what they anticipate coming from warranty claims.  If you don't have the warranty, they might not sell you the part, because they don't want to risk running out.
That means a failed part may require you to order a new server, have it configured by your IT team and get it deployed.  It could easily be a week before the replacement server is online – and if it's a mission critical server, that could cost you a fortune in lost productivity and revenue.
If you're thinking of holding on to multiple desktops or laptops for an extra year, you'll probably want an extended warranty for those as well.   If your business has many desktops or laptops that share an identical configuration, you can also buy an extra laptop or two and have them ready to deploy if one suddenly dies.  Unlike servers, having an extra laptop ready to go isn't prohibitively expensive.
To learn how WingSwept can help you balance technology expenses and business productivity, call us at 919-460-7011 or email us at Team_WingSwept@WingSwept.com