Mattress stores are finally getting their due punishment.  Ten years ago, you could barely find a mattress online.  Today 12% of all mattresses are sold online by direct-to-consumer companies like Casper, Purple, Helix and many others.
Maybe mattress stores will disappear. Certainly, nobody will miss the mattress store sales model.  They intentionally change names of mattresses to make them impossible to compare.  They mark them up 60%, so they can mark them down 50%.  The mattress "technology" is intentionally described in confusing ways, so customers give up and buy the one the salesperson recommends.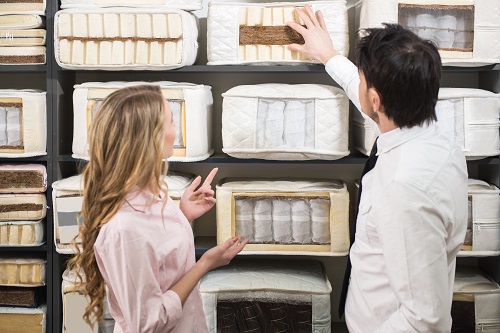 The most egregious sales tactic, however, is the $99 mattress.  A sign outside of the store advertises a $99 twin mattress, or a $199 queen mattress, with no additional purchase required.  People looking for a spare mattress for a guest room will stop in to see if this mattress would fit the bill. 
Once you are inside, a salesperson will tell you "Yeah, we have it, but I wouldn't let anyone sleep on that in my house!  I hate when they put those signs outside, you can't get a decent mattress for 99 bucks.  But we do have a great deal on a $499 queen mattress that used to be over $1,000."
Sadly, many people leave the store with a mattress.  Even though they were duped into the visit, they need a mattress, and the salesperson made a great pitch.  You can't help but feel a bit disappointed after your purchase, though, if it ends up being twice (or more) as expensive than you thought it would be.
The "Basic" Package
Many people find themselves in the same situation with managed IT services.  They'll solicit quotes from several companies.  One company will make an offer they can't refuse – a cheap monitoring-only contract that they can add to as the need arises.  This package often comes in at half the cost of a traditional managed IT service agreement.  It sounds like the best of both worlds – your business can have the full-service contract if they decide to upgrade to it later, but you can start out with a cheaper option and see how much you really need first.
A few months after the contract is signed, however, you're made aware of risks you didn't even know you were taking.  Your backup solution isn't working well, and there's no way to manage it remotely.  You don't have a good way to block ransomware links that your employees receive in emails.  Your IT services provider might even tell you that they wouldn't go without these services if they were you, because it's too risky.
By the time all of that is taken care of, the price ends up being similar or more than the other companies who quoted you service initially.  Unfortunately, you didn't really give those companies a full evaluation, because the prices were so dramatically different.  Even if you end up liking the service of the provider who sold you on the "basic" package, the whole experience can leave a bad taste in your mouth – and you're still in a contract!
Ask the Right Questions
That's not to say a cheaper package is always a bad fit.  Sometimes, you just don't need everything an IT services provider is trying to sell you.  You just want to make sure that the company offering the basic package is being genuine when they make a recommendation of services, and not planning to lock you into a contract and upsell you later.
Make sure you know what you're getting into.  If one managed IT service provider offers you a less expansive offering than the others, make sure to ask questions about the services they're leaving out.  "Do you recommend customers get this service eventually?"  "How many of your longer-term customers have it?"
If you know other companies that use the cheaper managed IT service provider, call them and ask if they have the "upgrade" features, and how they came to get them.  Ask if their first few months included any surprise recommendations.
Finally, ask for a line-item quote that includes the options left out of the basic package, and ask if they can add those options within the first year at the quoted price. All of this will help you make sure you don't fall for the $99 mattress trick.
To learn how WingSwept can help your business make better use of technology, call us at 919-460-7011 or email us at Team_WingSwept@WingSwept.com.