From management to operations to technology, we covered plenty of topics in 2018.  Three of these topics, however, earned more interactivity than any of our other material.  Unsurprisingly, these three topics each have the potential to have a significant impact on your company in the coming months and years.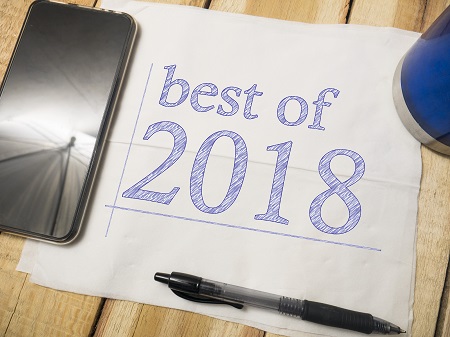 Is Your Business Prepared for the Next Recession?
Originally written in August, this post identifies one of the most reliable indicators of a coming recession and shows just how close it was to predicting a recession in the next twenty-four months.  The article also highlights what companies can do right now to offset some of the risk they're likely to face when the economy does face a downturn.  Even if you read this the first time around, it's worth a second read; the indicator has fallen further and is now right on the cusp of predicting a recession!
Three Money Pits That Don't Show Up in Your P&L Statement
When companies wonder why they aren't getting the performance they want, one of the first things they do is follow the money.  If they've got comprehensive, clean books, a profit and loss statement is one of the best places to do just that.
Unfortunately, while a P&L can show you what didn't get accomplished, it's not always so good at telling you why.  This post covers three common business problems that don't necessarily get uncovered when you examine historical financial results.  Any of them can wreck profits if they're present in your company.
Developing a Results Oriented Culture
High performers can occasionally drag a weak team across the finish line.  It's rare for high-performing CEOs to do the same for an entire company; the vast majority of a business leader's results are generated indirectly, by successfully motivating a team to produce the results they're capable of producing.
This requires more than hard work – and it also requires more than soft skills.  It requires intentionality when building your company's culture, and it requires focus when building the process to help defend that culture.  This ebook demonstrates one way to do just that.
To learn how WingSwept can help your business generate better results, email us at Team_WingSwept@WingSwept.com or call us at 919-779-0954.