It's a new year, and every marketing team with access to your inbox is promoting how you can get better business results this year by buying their products.  If you bought them all you'd be bankrupt by February.
That's not to say that none of them are great products – some might be.  But if your office has between a dozen and a couple hundred users, here are three things that probably don't make sense for your business in 2019.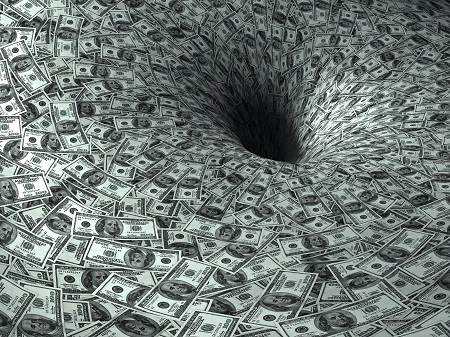 A Full-Cloud Experience
It's been popular to talk about moving software to the cloud for years now.  Some services have made sense to move to the cloud for many small businesses, and they continue to warrant consideration.  Customer-relationship management software and email, for instance, benefit from cloud storage because they're always on and can be accessed from any computer.  These can usually be moved affordably – but contrary to popular advertising, it is not always cheaper to move a service to the cloud.
There are plenty of services that don't make sense for most businesses to move to the cloud.  Moving your file storage to the cloud makes no sense for most businesses – unless you have an extremely fast connection to the internet, accessing large files would become painfully slow.  And there's no such thing as moving a printer into the cloud, so you'll need print servers too.
The best solution for most companies continues to be a hybrid-cloud model, moving certain applications to the cloud and keeping the others in house.  Talk with your IT team or services provider to learn more about the benefits and drawbacks of keeping specific services on site or moving them to the cloud.
Best Buy Hardware
Whether it's due to a sudden hardware failure or a flyer advertising an unbelievable price on a laptop, it's sometimes tempting to spring for a piece of hardware from Best Buy, or Staples, or some other retail store.  It's generally a bad idea, and there's a good chance it will come back to haunt you months or years later.
As mentioned in previous blog posts, consumer computers may seem on the surface to have similar specs to business-class computers but differ in important ways.  Overall, consumer hardware isn't designed to be as versatile as business-class hardware. For instance, consumer laptops may have only USB and HDMI connectors, and you may discover it can't connect to older projectors in the office. They also aren't designed to be managed remotely, which is essential for reliability in business settings.  Finally, manufacturers don't always keep replacement parts in stock for consumer hardware, nor do they offer long-term warranties for many of these computers.  Even when replacement parts are available, they can take quite a long time to arrive.
For all of these reasons, and more, it's best to avoid that flash sale at the tech store down the street.
5G (Yet)
The Triangle is one of a handful of places nationwide with 5G service available right now.   AT&T is offering fixed wireless to some locations in the Triangle – this service is intended to replace your wired internet connection with a cell-tower based connection.
That might seem exciting, but for now, it's a bad idea.
The service is likely to be extremely unreliable for these first few months, while they're working out many technical challenges.  There's also a limit on how much data you can consume over this connection.  Finally, it will be expensive when it does launch more widely, as AT&T leans on those first adopters to help pay for the massive up-front deployment costs.  It's possible that we'll all be using 5G connections in 15 years, but for now, it doesn't make a whole lot of sense for most businesses.
To learn how WingSwept can help your business make better use of technology, call us at 919-779-0954 or email us at Team_WingSwept@WingSwept.com.